Established in 1967 by the churches of Christ, High Plains Children's Home and Family Services, Inc. is committed to providing a natural home environment for the children in our care. Building strong relationships is the foundation of our program and the responsibility of overseeing each cottage is entrusted to well-trained houseparents who nurture our children with love and Christian guidance. Our children have many opportunities to interact with people outside of the Home as they are encouraged to form relationships at church, school and within the community. High Plains serves a target area of the Texas Panhandle, Northeastern New Mexico, Oklahoma and Kansas. Each child, ranging in age from 2 – 20 years, resides in a large, comfortable and well-furnished home, living with up to seven other children from diverse backgrounds. We provide cottages for boys, girls, sibling groups as well as Transitional Living.

High Plains Children's Home is also "Home" to a 24-hour emergency shelter known as High Plains Children's Haven which was established in 2019. "The Haven" provides immediate housing for up to 16 children at a time who are just entering the CPS system, many times at a moment's notice. "The Haven" provides kids a safe, welcoming and natural home environment during what is a very frightening and uncertain time in their lives. "The Haven" staff is active 24 hours a day and assists with everything from welcoming new arrivals to distributing clothing and personal hygiene items to providing home cooked meals, and much more. Children placed at "The Haven" may remain in our care for up to 90 days before receiving more permanent placement in either one of our own cottages at High Plains Children's Home or within other children's homes in the state. Most children arriving at "The Haven" have very little extra clothing or personal belongings; therefore, we always try to provide these sweet kiddos with every necessity they might need to make their stay with us a comfortable one.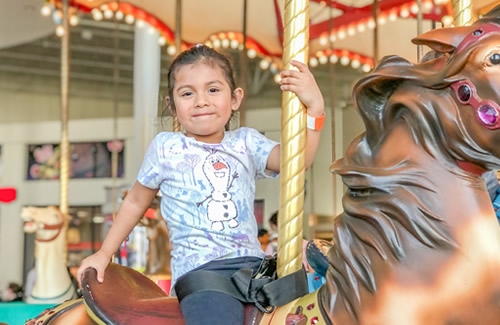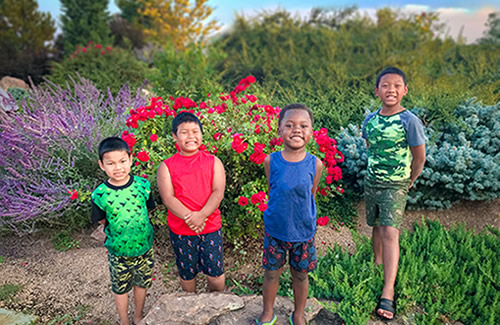 Another incredible service offered at High Plains Children's Home is an independent living community for adults with special needs, affectionately known as Pa & Megan's Place @ High Plains. This program was launched in 2008 to provide quality housing and safe living conditions for a certain population of adults who are at least 18 years of age and live daily with a special need. Our goal is to allow residents to grow independently in an environment that is safe from predatory factors that unfortunately exist in our society. In addition, each resident is provided the opportunity to mature socially, spiritually, intellectually and develop a work ethic. Prospective residents must be able to satisfactorily care for their personal hygiene, prepare simple meals, feed themselves and administer any medications that may be prescribed for them. Most residents do not drive; therefore, transportation is available as needed. When applicants are accepted, they will be placed in a comfortably furnished home where they may reside by themselves if appropriate, or in most cases, be paired with a housemate of like gender and compatible nature. To learn more about High Plains Children's Home and how you can get involved, please visit us at https://www.hpch.org!

OUR MISSION
"To embrace the charge of guiding those in our care towards Christ by defending their hearts and instilling in them courage to become agents of love and hope."
Visit High Plains Children's Home at https://www.hpch.org/.