Boysville was founded in 1943 after Rev. Don Holiman witnessed orphaned, abandoned, and homeless boys sleeping in San Antonio's Travis Park. Today, Boysville is a nationally accredited home to both boys and girls ranging in age from birth to 23 years old. As San Antonio's "home with a heart," Boysville's cradle-to-college programming is based on trauma-informed principles with wrap-around services designed to meet each child's needs holistically and individually.
GOOD KIDS, UNFORTUNATE SITUATIONS
The children at Boysville are a diverse group but have one thing in common—they are good kids who ended up in unfortunate situations. They have suffered abuse, endured neglect, homelessness, and family crisis, including the opioid crisis. Boysville works with each child to craft a healing plan at their own pace.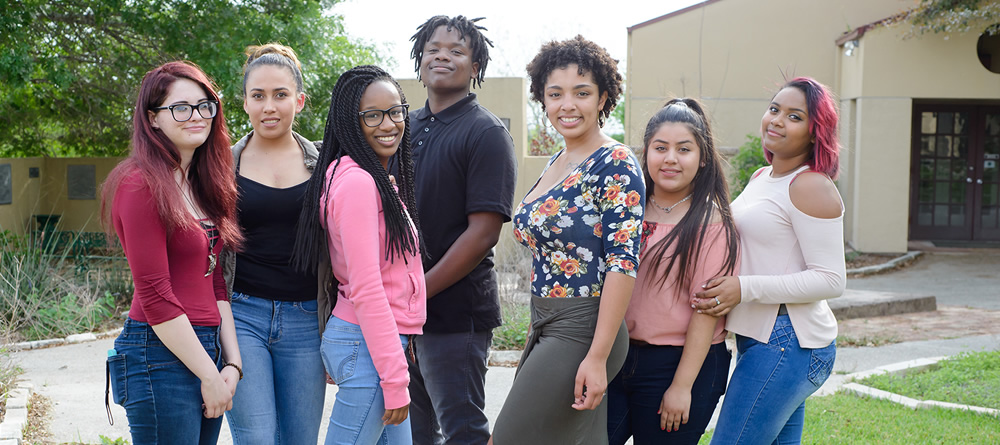 OUR PROGRAMS
Boysville cares for over 300 children annually through our Emergency Shelters, Therapeutic Residential Care, Community Based Foster Care, and Supervised Independent Living programs. Our programs offer children the opportunity to heal mentally, emotionally, and physically through evidence-based therapeutic practices, educational assistance, and recreational activities. The Residential Care Program serves up to 32 children, ages 5 – 17 years old. The Emergency Shelter program cares for infants – 17 years old. The Supervised Independent Living Program is for young adults ages 18 to 23, who are eligible to leave the foster care system but have chosen to remain in care. These young adults reside in a home or an apartment at Boysville and are offered a variety of academic, emotional, and financial support to help them transition into adulthood. In 2021, Boysville opened its doors to Children without Placement (CWOP) and allocated a part of its Emergency Shelter's capacity to a new Temporary Emergency Placement Program (TEP). In partnership with the State of Texas, we offer temporary shelter for children with higher acuity needs waiting for permanent placement. Boysville also opened a cottage for our new Mothers in Training program (MinT), a program caring for pregnant and parenting teens. All programs have around-the-clock staff. Our admin and intake offices are open Monday through Friday from 9 am-5 pm.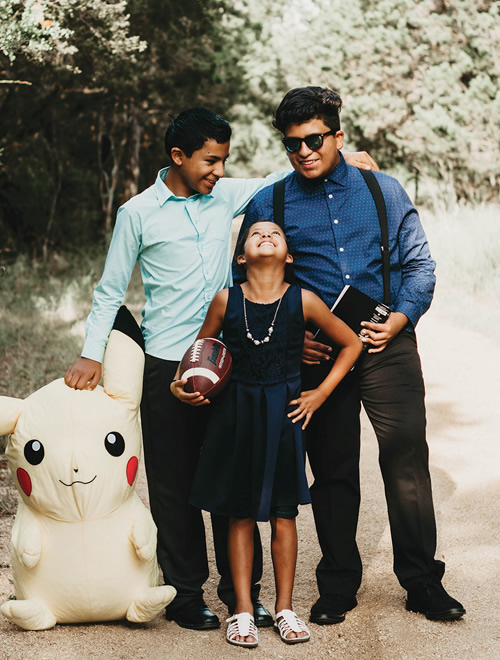 KIDS SHOULD BE KIDS
Boysville strongly believes that the children we serve should have every opportunity to be part of their community. That means they play sports, explore the arts, play in the band and pursue all types of extracurricular activities. They have fun at prom and homecoming and go after their first jobs!
OH, THE PLACES THEY CAN GO
Boysville continues to support our young adults as they age out of care. Through our Supervised Independent Living Program (SIL), young adults are provided with housing, case management, and guidance as they transition into the workforce, college, vocational training, or the military. Various scholarships and financial assistance is available for college or vocational schools.
WE ARE FAMILY
Together, we form the strong and essential connections that break the cycle of abuse and neglect. Boysville is a loving community that gives our children a safe place to call home so they can become responsible adults.
Visit Boysville at https://boysvilletexas.org/.