Brent Thackerson Named President of Miracle Farm
---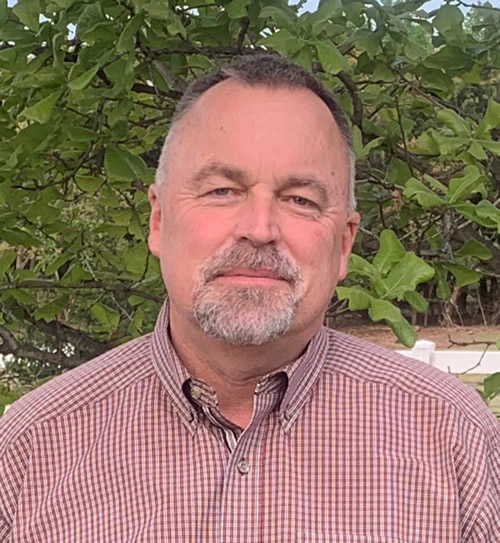 Brent Thackerson, Oklahoma Baptist Homes for Children (OBHC) – Boys Ranch Town Executive Director in Edmond, Oklahoma, has been named the new president of Miracle Farm.
He will take the reins on May 17, 2021.
"I am humbled and honored to be asked to serve as the next president," Thackerson said. "I have great respect for what Miracle Farm has achieved as an outstanding residential ranch, rooted in Christian faith, for young men. It is such a privilege to partner with this extraordinary community and to imagine our work together as we honor the legacy of Miracle Farm."
Thackerson served as Executive Director of Boys Ranch Town, a 55-bed boys' residential campus, since 1997. During his tenure at Boys Ranch Town, the entire campus was transformed with many new buildings, programs, and improvements to meet the needs of the boys served. He began his association with Boys Ranch Town as a summer missionary in 1990 while he was still in college at Texas Tech University. Then Boys Ranch Town Administrator, Tony Kennedy, hired Thackerson straight out of college to be the campus Ranch Manager.
When Kennedy became President of Oklahoma Baptist Homes for Children in 1997, he brought Thackerson from his role as Assistant Administrator at the OBHC Children's Home at Owasso from 1996-1997 to be the Administrator of Boys Ranch Town at the age of 28.
Brent has served on numerous Boards during his time at Boys Ranch Town including the Oklahoma Commission on Children and Youth, the Oklahoma Child Care Advisory Licensing Board, the Association of Christian Childcare Administrators, and the Oklahoma Children's Agencies and Residential Entities. He has also served as a deacon and Sunday School teacher at his local church. Thackerson is an active pilot and enjoys flying and when he's on the ground savors riding a motorcycle or two.
"Brent is extremely talented and can pretty much do it all," said Todd Roberson, President and CEO of Children At Heart Ministries. "He is one of the most gracious and humble guys you can ever meet. I am so excited about the impact he and Lynda will have on the Miracle Farm family in the days ahead; God has smiled upon us in bringing the Thackersons back to Texas."
Thackerson's selection by the Board of Trustees is the culmination of a search by a committee that was chaired by trustee Fred Erickson.
"I can think of no one better suited for this opportunity. We are looking forward to Brent's leadership and are confident that his experience and perspective will further the success of Miracle Farm. He shares our vision and has a deep understanding of the ways in which residential care is changing and how Miracle Farm must adapt to those changes and grow stronger." Erickson said.
Linda Bebee, Chair of the Children At Heart Ministries Board, trustee at Miracle Farm, and one of the members of the search committee, said, "Lynda Thackerson is very passionate about life and extremely supportive of her husband. She's very fun and excited about their new home in Texas."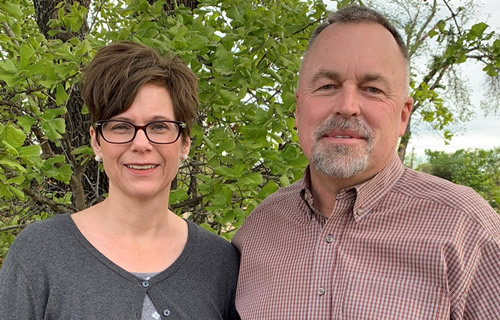 Brent was born in Kermit, Texas, and graduated from high school in Eldorado, Texas. He and his wife, Lynda, met as students at Texas Tech University. Both were actively involved with the Baptist Student Union at Tech and with First Baptist Church Lubbock. He earned a bachelor's degree in Agricultural Sciences from Texas Tech University in 1991, then earned a Master's in Education from the University of Central Oklahoma in 1994. The Thackersons have three children – Chase, a police officer in Edmond, Oklahoma; Emery, a Graduate Teaching Assistant at Oklahoma State University while she works on an advanced degree in Psychology; and Laney, who is completing her freshman year, also at Oklahoma State University.